Tomorrow we are going to begin a brand new year!
What plans do you have for the New Year? I'm not a resolution maker (I can never seem to keep them) but I do make some goals....and one of those goals for 2017 is to make a mini Block of the Month. I just love all the blocks in my Year Of Mini quilts. So I am going to sew up the single blocks from each pattern each month and at the end of the year, I'm going to assemble them all into one cute Block of the Month mini quilt. And I already have the perfect spot to hang it in my house.
Yesterday I was going to sew up my Year of Mini January into a pillow when the idea of using the single blocks from each month as a complete Block of the Month came to me....not much of a leap but good idea none the less!
The Year of Mini patterns already have a single block written up in them so it will be easy to sew up just one block. And the best part (I think) is the I will be posting the finishing pattern here on my blog for FREE at the end of the year.
So grab your scrap bin or favorite fabrics and join me in a year of mini quilt making! I have added the January pattern as a PDF to my shop so you can download it and get started right away.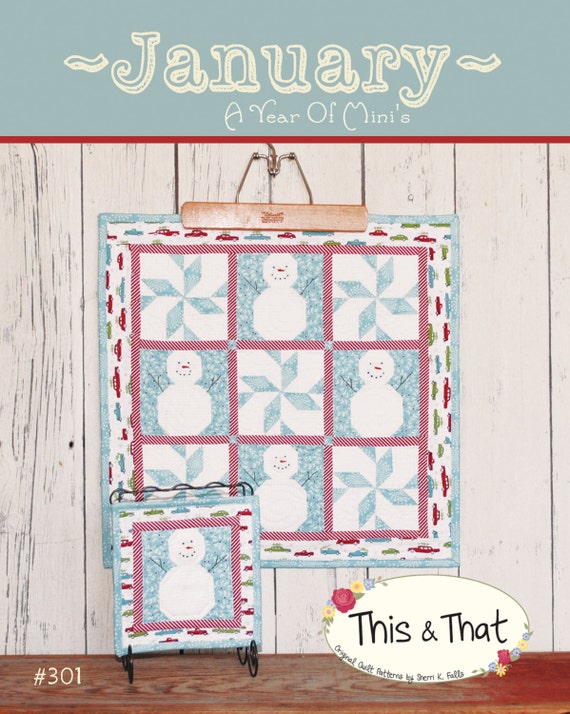 The February pattern is also available right now as a PDF and I will be added the other months as PDF soon.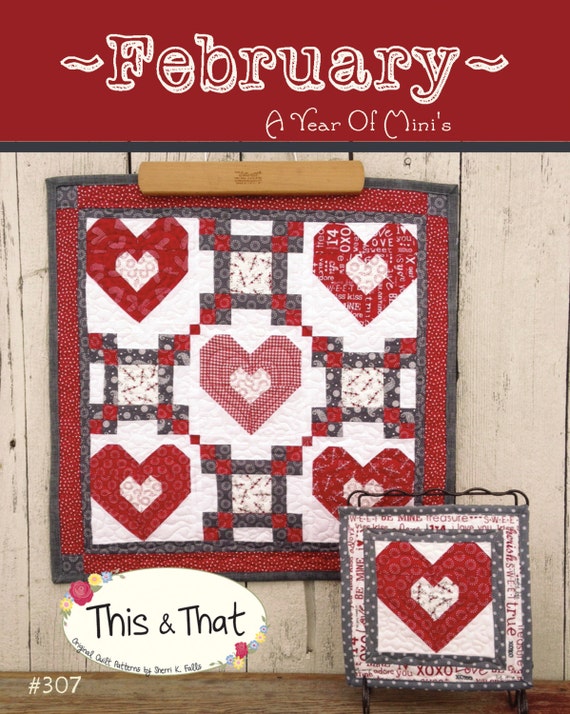 So will you join me? Let me know! You can find me on Facebook, you can join my Sweet Stitch group on Facebook and HERE on Instagram.
And to help you ring in the New Year, you can use the coupon code JINGLE in my ETSY shop to receive a 20% discount until January 2nd.
I would love it if you would share your mini blocks with me too so feel free to tag me on social media.
Happy New Year to you!